We live in a time where the old world order is rapidly changing. The rise of robotics and intelligent computer systems makes jobs obsolete, while technology gives rise to novel employment opportunities. A new generation of successful entrepreneurs from countries such as China, India, and Poland is changing the landscape of business. The principal constraint on business growth used to be a lack of physical capital, but insufficient access to intellectual capital and skilled workers is rapidly becoming the new key obstacle.
For centuries, Europe led the world in skills, innovation, entrepreneurship, and industrial growth. How can we make sure that Europe continues to prosper in the 21st century? How can a new industrial renaissance pave the way for more jobs, technologies, and exports? These are questions that ECEPR, a pan-European public policy think tank, aims to tackle.
To do so, ECEPR carries out and publishes original research in different areas of importance for its mission, and provides research- and policy-related advisory, consulting, and educational services on behalf of businesses, business organisations, and charities in these areas. For enquiries in these respects, please get in touch.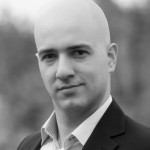 Nima Sanandaji, President
Dr Nima Sanandaji is president of ECEPR. He has written more than a hundred policy papers on subjects ranging from integration and womens career progress to the changing geography of successful enterprise and the future of jobs. His work, which includes 18 books, has been quoted in media around the world and translated to several languages.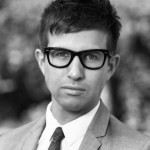 Gabriel Heller Sahlgren, Academic Advisor
Dr Gabriel Heller Sahlgren is academic advisor at ECEPR. He is also a research fellow at the Research Institute of Industrial Economics in Stockholm, Sweden and a visiting fellow at the London School of Economics. He is the author of numerous publications on issues relating to applied microeconomics, which have featured in media worldwide.
Fabian Wallen, Senior Fellow
Fabian Wallen has written four books and numerous studies on economics and public policy. He is a seasoned speaker and has given hundreds of presentations not only in Europe but also in places such as Addis Ababa, Baghdad, Brussels, Beijing, Jakarta and Pyongyang. Fabians main focus is on globalization, competitiveness and economic development.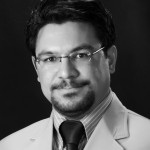 Hamed Khoramyar, Senior Fellow
Hamed Khoramyar has extensive experience from the IT sector, both as an entrepreneur and analysists. His focus lies in the way in which IT and automation is forming the future of jobs. Hamed has produced a number of reports on IT policy, online security and Internet infrastructure.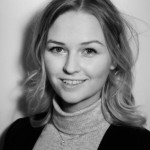 Louise Stenberg, Junior Fellow
Louise Stenberg has experience as a junior opinion research analyst at the Confederation of Swedish Enterprise. Her main interest is in the interdisciplinary between technology and society. Louise has worked on research for a number of policy papers.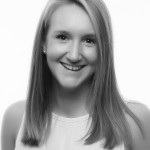 Sofia Widegren, Junior Fellow
Sofia Widegren is mainly focused on tax policy and business legislation. She has alongsides her Master of Law studies at the University of Stockholm worked as junior opinion researcher for policy papers.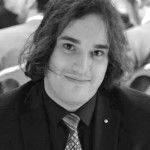 Attila Fabian
Attila Fabian has previously worked with the think tank Open Europe in Brussels, and is currently engaged in local policies in the Swedish city of Gävle. He has a Master's degree in Political Science with focus on European policies.